 How Can You Make a Reading Place at Home?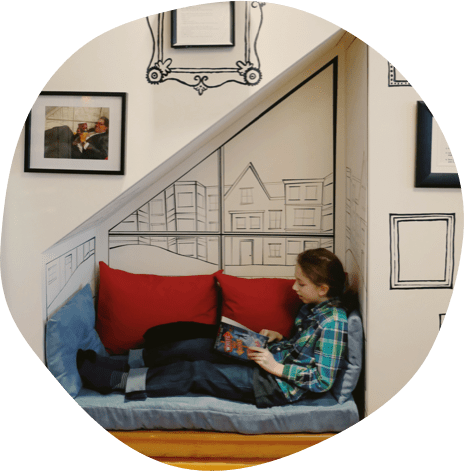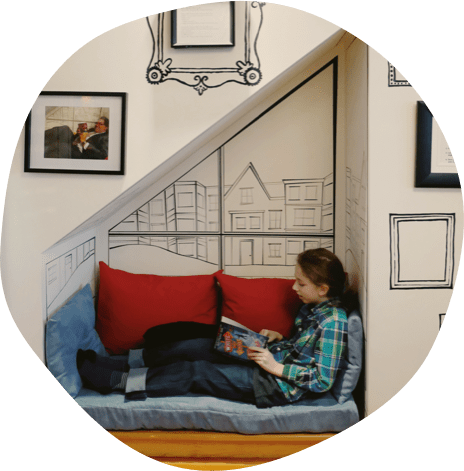 1. Find a place
First, find an available spot in your house to build a reading place. This could be anywhere from a cardboard box, to a closet, to a tent, to the nook under your stairs! The general rule of thumb is to choose a space that can be separate from the rest of everyday life, but that isn't in a completely isolated space. Once you find your place, it is time to scout and brainstorm.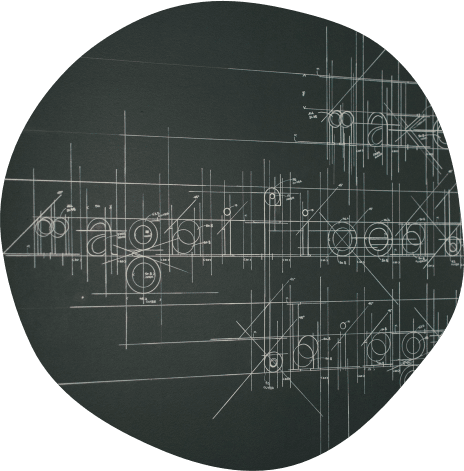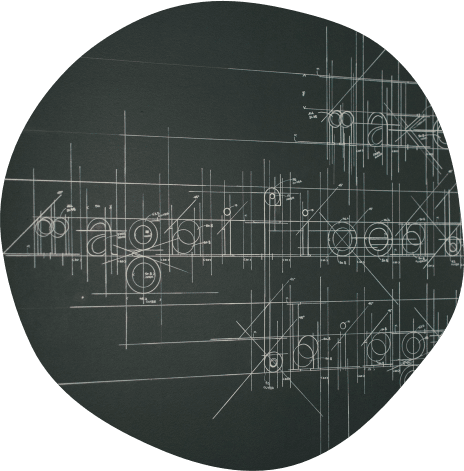 2. Scout & brainstorm
The second step is to determine who you are creating the space for, and what the interests of that reader are. If possible, include the reader in the design of the space to give them a sense of ownership and make them fall in love with the space even before it's made! Think about what characters they love, what books they like to read, if they like to read on their own or together, or whether they can use this space for the long or the short term.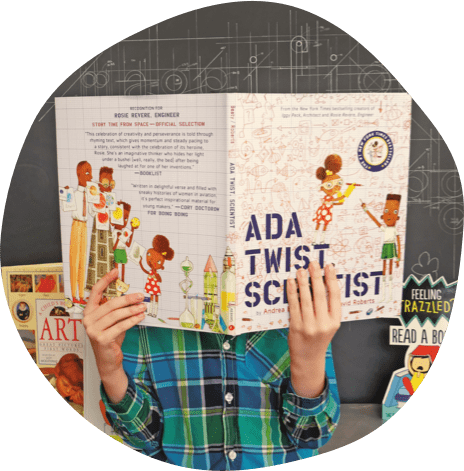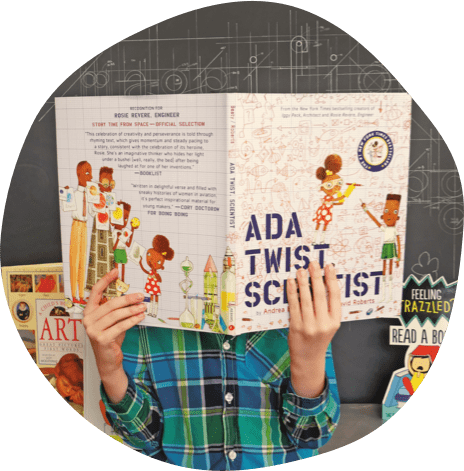 3. Get some books
The most important component of a reading place is the books. Select a variety of books that readers can read on their own, or be read to. Your reader will know what books they love the most and can help you decide what your 'shelfie' (your book-selfie) will be. If you're looking for a place to start, here are our top 8 books that we recommend for a child's shelfie:
What We'll Build
by Oliver Jeffers
A Place to Read
by Leigh Hodgkinson
A Child of Books
by Oliver Jeffers
Boxitects
by Kim Smith
Iggy Peck Architect
by Andrea Beaty
The Most Magnificent Thing
by Ashley Spires
Idea Jar
by Adam Lehrhaupt
Home Sweet Neighbourhood
by Michelle Mulder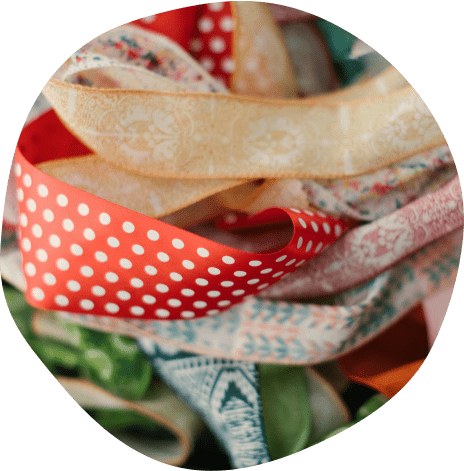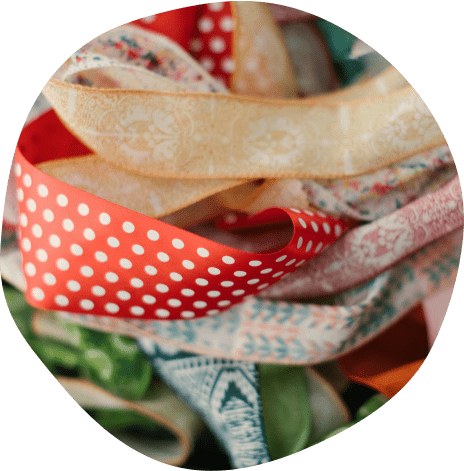 4. Ensure you have the ingredients
Once you have your books, and some ideas for who and what you want to include in your space, it's time to start finding the design ingredients that you need. Click the button below to learn what components turn good reading places into great reading places.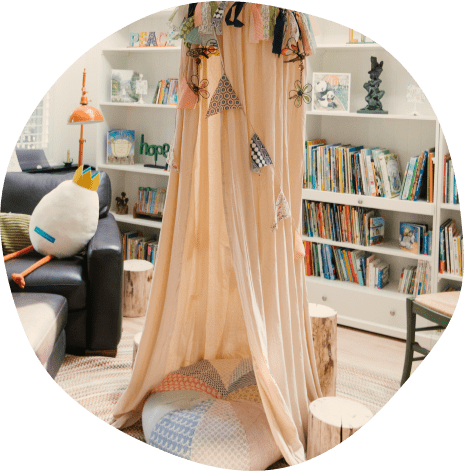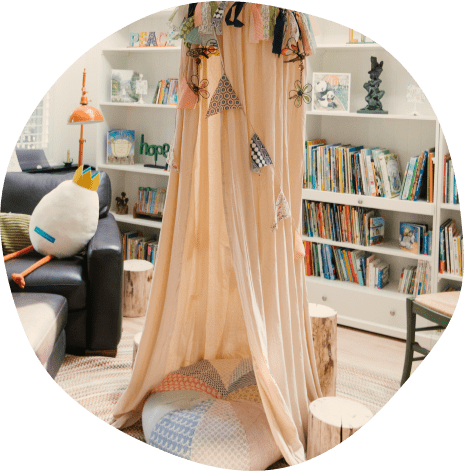 5. Start building
Now that you have the inspiration and direction from your reader, the books, and a place in mind, it's time to start building your very own reading space! Create curiosities and nooks in a space that is perfect for you and your reader, and don't forget to have fun, and use the space with your reader to be a reading role model!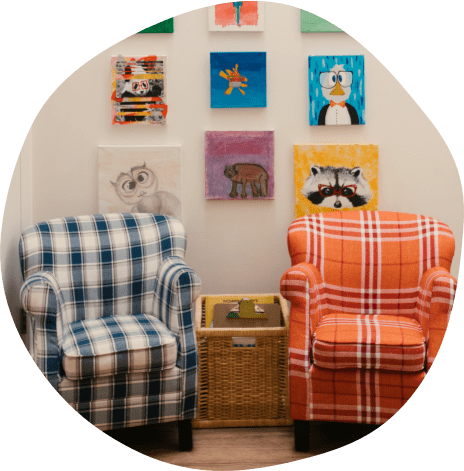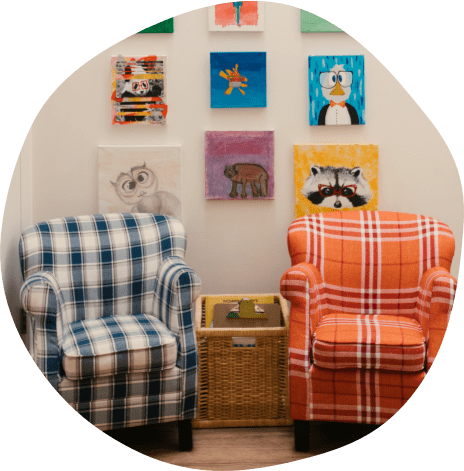 One last thing…
Great reading spaces grow and change, just as the reader does. Think about how the space is used differently over time. What's working? What isn't? Does the reader still relate to the characters and artwork in the space? Is the furniture the right scale for the reader?
Think about these steps as initial guiding stones as a cycle that can be changed and repeated multiple times to keep your reading space an inspiring place to read.
Learn more about reading places